I'm sharing how to use Instagram for your business because I believe Instagram is still the golden child of social apps. With Facebook on its way out and a slew of new platforms fighting for our attention, Instagram is still a good solid place to grow your following and share content.
If you don't yet have an Instagram account for your business, or maybe you have one but it's not seeing much action, my biggest piece of advice is to utilize everything Instagram has to offer. The breadth of their media channels allows businesses to show up in multiple different ways to reach their audience and beyond.
Post / Feed
Why It's Important
This is where it all began, and is still an important part of having an Instagram account. This is where you drop your curated photos, infographics, and beautifully-written copy. Post engagement is one of the most important aspects of growing your Instagram following, so make sure you're asking questions and posting content people just have to share or save. If you're a good writer, this is the place to show that off. Everyone loves an engaging personal story.
What to Share
Gorgeous photos
Educational graphics
Long-form copy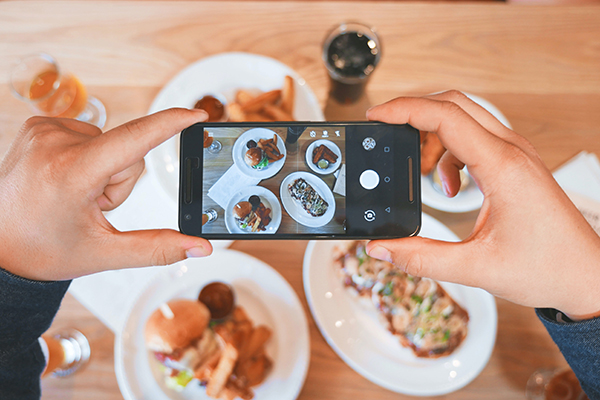 Story
Why It's Important
If Instagram is a mullet, posts are the business in the front and stories are the party in the back. Stories are informal, on-the-fly, and the most important way for your followers to get to know and care about your business on a deeper level. I truly believe you can post things on your feed every day, but without stories, no one will really care about the person behind the feed. Posts are how you gain followers; stories are how you keep them for years. Note that stories automatically disappear after 24 hours (unless you save them to your highlights).
What to Share
Behind the scenes
Polls and question boxes
Funny stories
FAQ
Tease an upcoming release, launch, or event
Reel
Why It's Important
Reels are the relative newcomer, playing off the wild success of the app TikTok (a whole post about that coming soon!). These are 15-second (or less) videos that are often shown to a much larger audience than just your followers. If you want to share a technical aspect of your business or what you do, reels are a good place to do it, but keep it to a short overview. Reels allow you to use other people's audio and music as well, so it's the perfect place to let your hair down and have a little fun. Using popular audio can also get your reel seen by a much larger audience. The difference between reels and stories is that reels are produced or edited content, whereas stories are shot in one take.
What to Share
Drop some quick knowledge
Take a popular song and relate the lyrics to your business
Behind the scenes
A look at your work through the years
Quick tutorial
Repurpose TikTok videos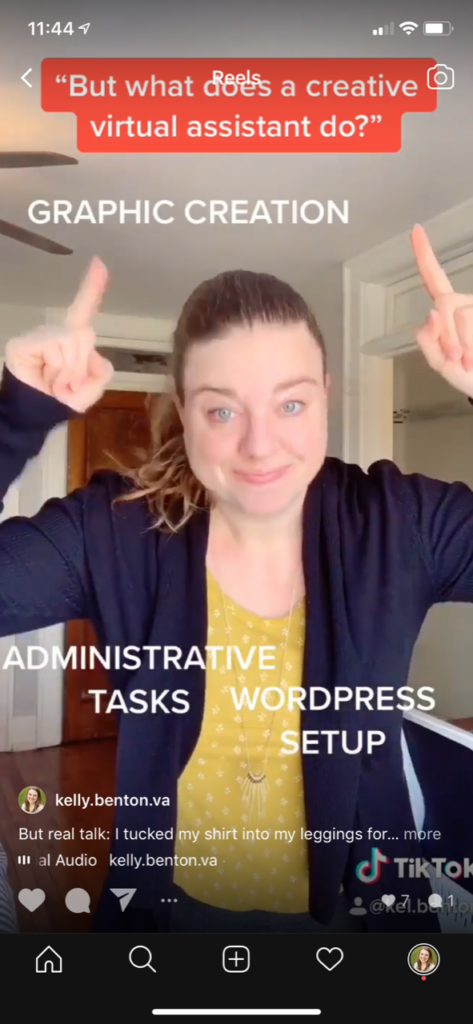 Live
Why It's Important
Lives are a fun way to engage with your existing audience. Instagram now allows you to host 3 other people during your live, so you can now do group chats or invite people in to ask questions on-screen. Lives are meant to be engaging and interactive, but even if no one shows up, fake it til you make it. Be prepared with your own FAQs to get the ball rolling and encourage others to drop their own in the comments so you can answer them on the spot.
What to Share
Group chat
Interview an expert
Answer questions
Tease an upcoming release, launch, or event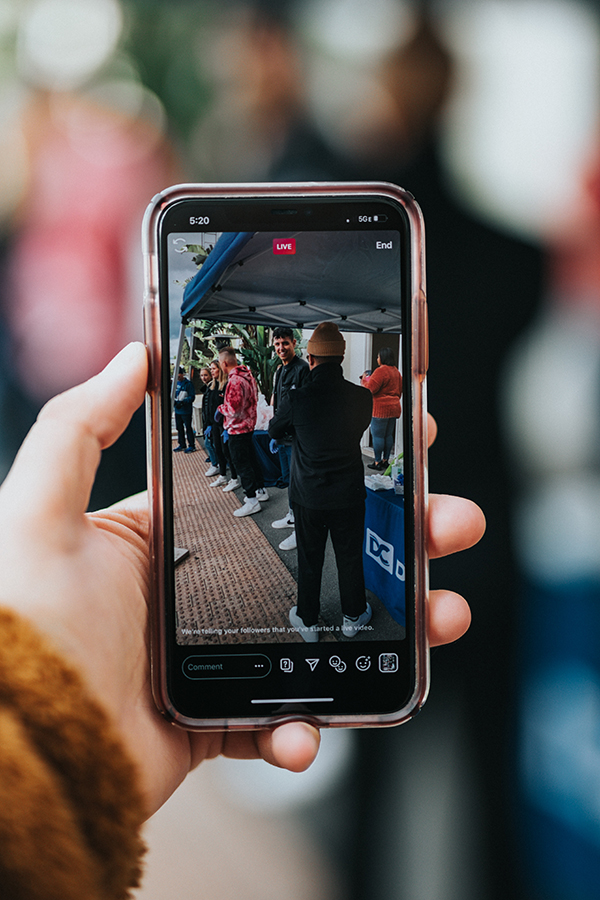 IGTV
Why It's Important
Last but not least, IGTV is long-format video. This is a great place to repurpose content that you might be creating elsewhere. IGTV also works great with horizontal video (compared to stories and reels, which are all vertical), and viewers can rotate their phones to watch it full-size.
What to Share
Promotional video
Repurpose Facebook Live
Repurpose YouTube video
Answer FAQs
On-the-spot tutorial
Listen, I totally get that this list might seem a little overwhelming. How can a one-person business possibly stay on top of all this and oh, right… actually run their business? I have two suggestions for you!
First, if you're in a stable place in your business, it might be a good time to hire some help. Virtual Assistants can take any (or all) of this content creation off your plate. Think of how good that would feel! Or maybe you just want a little help… you can hire someone to help for as little as 1 hour per week. Send me a note if this is something you'd like to learn more about.
Second, you don't have to do it all. In my opinion, posts and stories are a must. Other than that, take or leave what you'd like and what best suits your business. I'm currently having a ton of fun playing with reels for my own business, but don't bother with IGTV or Lives just yet.
It's your business and you call the shots. If you show up regularly for your followers, then you're already doing an amazing job!